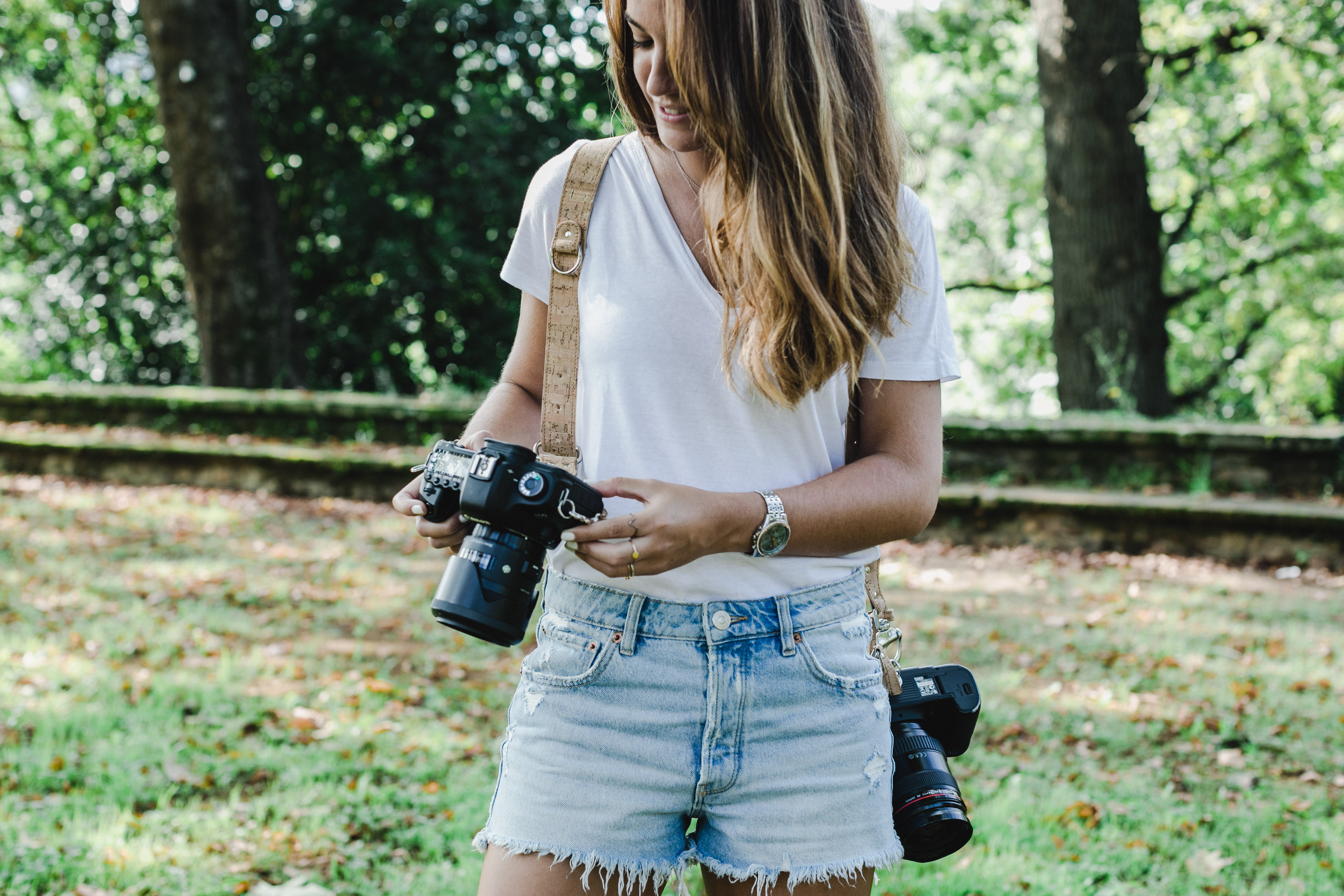 We are absolutely thrilled to announce – we now have our legendary harness in Vegan Leather!

You get the same beautiful design, same hardware, but in Vegan Leather.

They come with everything you need to shoot with two cameras, including a pair of screws and safety lanyards
This brand new Vegan harness is an ALL-WEATHER, ALL-SITUATION, multi-Camera strap and is easy to maintain and feels amazing!
The Inle harness is made of cork, a vegetable tissue from the bark of the Quercus Suber (cork oak) from the Iberian Peninsula.
The exceptional performance of cork leather,, makes the harness a product for life. Cork is a natural, washable and ecological material. The extraction of cork is a very respectful process with the environment, of very low impact and obtained from renewable resources since it does not even require the felling of trees.
The result of this process of crafting is a unique, genuine and ecological harness, which will accompany a lifetime guarantee the security of your camera and making it easier for maximum flexibility and versatility in the exercise of your photographic work.